Joe McGann: Biography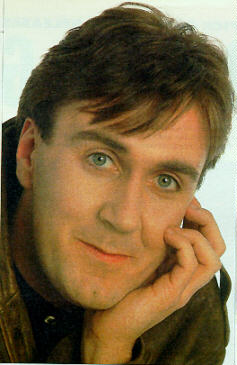 Born on the 24th ofJuly, 1958, blue-grey-eyed Joe McGann is the eldest of the McGann brood. Unsatisfied with mere age-rank, he is also the tallest at 6'3". Talented in sports as well as acting, Joe played cricket for Lancashire and was on the apprentice team for Everton (football). He's also a very good swimmer, rider, and climber.
Joe has regularly led hiking expeditions along the Great Wall of China for charity.
He first became known in the 80' in Rockliffe's Babies playing the macho O'Dowd. Joe rose to prominence in the hit television comedy The Upper Hand with co-star Diane Weston.
Joe is single and has a daughter, Charlotte.
Quote: "I like watching my brothers whenever they're on the telly. It makes me feel enormously proud."