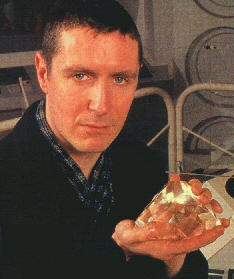 Paul McGann was born in Liverpool in 1959 into a Roman Catholic family. He was the second of the five surviving children of Claire McGann (the others are Joe, Mark, Stephen, and Clare). Twin boys, Joseph and John, born before Paul and his older brother Joe, died at birth.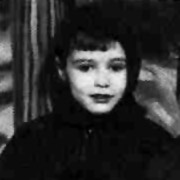 After attending grammar school in Liverpool, he entered the Royal Academy of Dramatic Arts on the advice of a teacher. Although he was away from the stage for many years, in 1998 he once again graced the boards in Snoo Wilson's play Sabina in which he played famed psychologist Carl Jung. Sabina ran at The Bush theatre from February 5 through March 14, 1998 and was well attended by members of the PMEB (as well as by members of the general public.)
He continues strongly in film, television, radio, audio books, and now in audio adventures (aka radio plays) as well. Visit our News page for his latest endeavours.
Acting runs in the McGann family: his brothers Stephen, Mark and Joe are also actors. All four appeared in "The Hanging Gale", a drama about the Irish potato famine. Brother Stephen instigated the project after doing research into his family's geneology.
Paul is married to his long-time sweetheart Annie Milner. They have two sons, Joe and Jake.
Sadly, the McGann family have been hounded by the tabloids. We include here an article from the Guardian, originally published in October 1997, which details their ordeal. We hope readers will take the point that their favorite actors and actresses often suffer unbearable invasions of privacy because of the press.